What you will need:
Measuring tape
Floristry Wire
Green Floristry Tape
Scissors
Flowers (real or artificial)
Ribbon of your choice


Top tip
Because they are more durable, choose flowers that have rigid stems. There are many great options for flowers, including carnations, roses, leucospermum and celosia, as well as foliage such ruscus or eucalyptus.
Step 1: Measure your head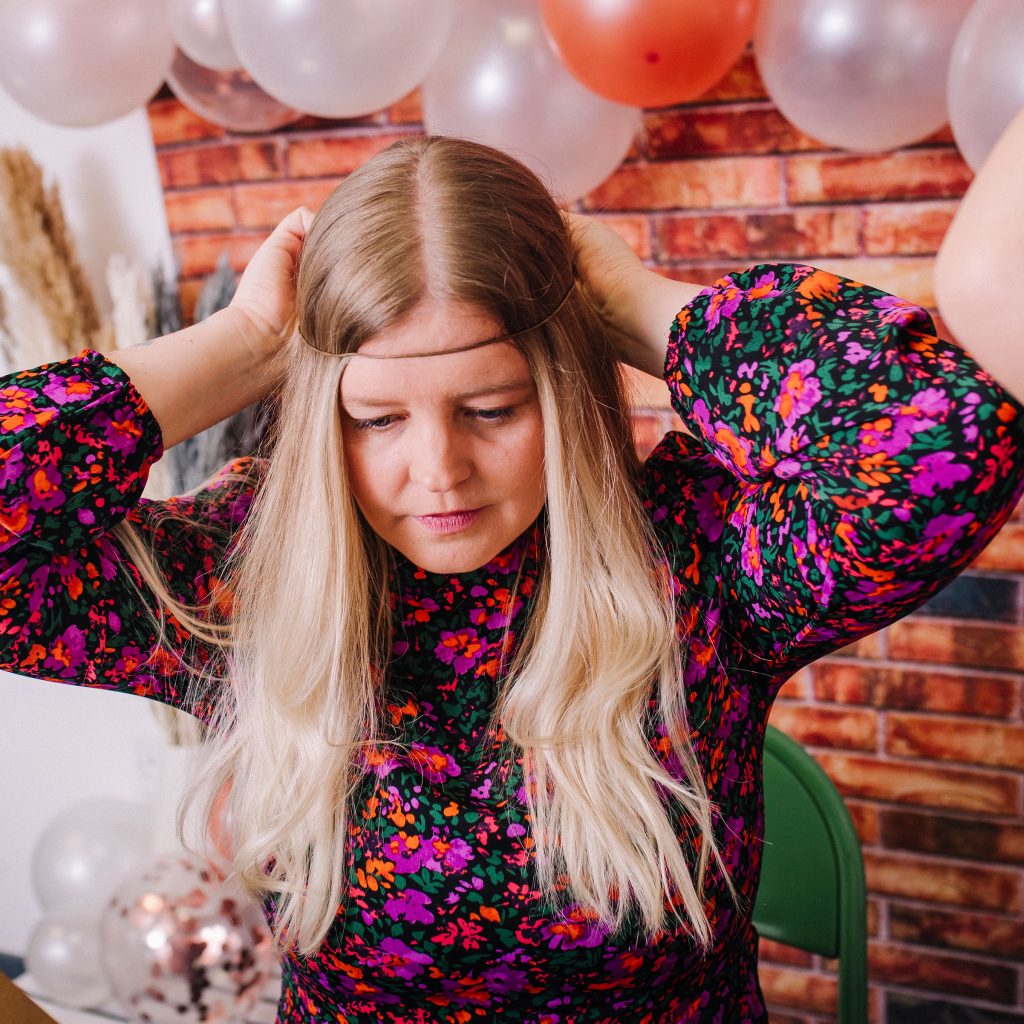 Take measurements of your head and cut the floristry wire to your desired size.Wrap the wire around your head and twist the florist wire You can then cover the wire with florist tape.
To make loops at either side, you'll need two inches more.
Step 2: Create your wire frame
To create loops, twist each end of the wire.
You can secure them by wrapping them tightly with floristry tape.
These will be your last chance to pop your ribbon through!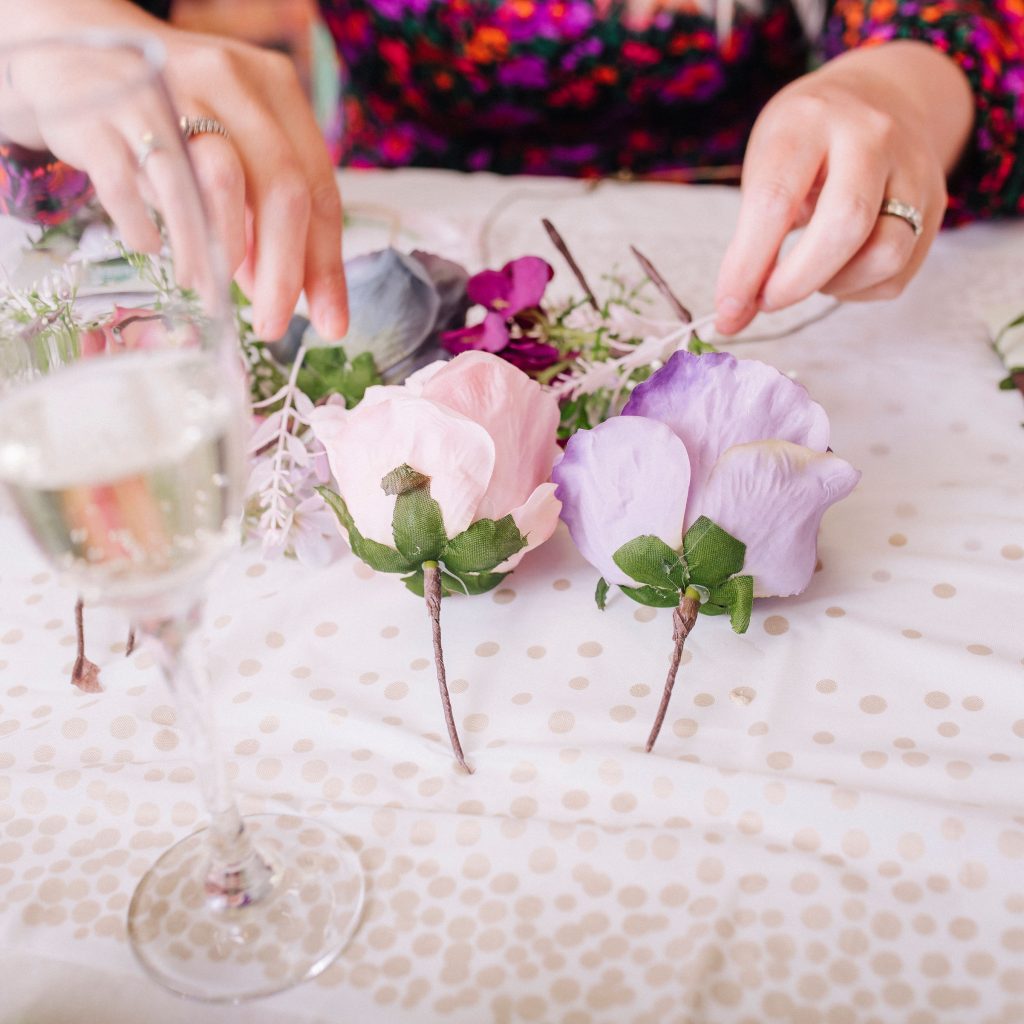 Step 3: Keep your flowers very short
Reduce the stem length of every flower so that there is only 1-2 inches.
This is how to cut down your foliage.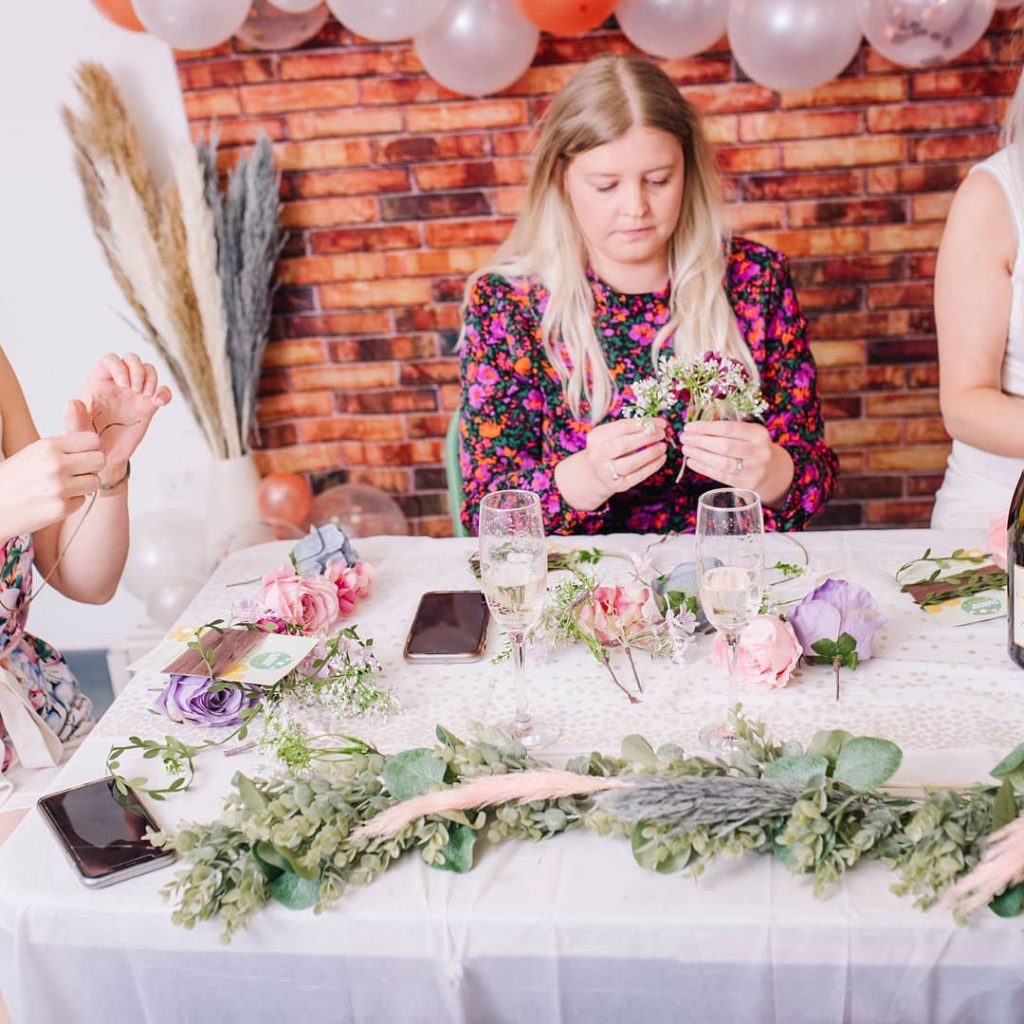 Step 4: Begin with a piece of foliage
Place a piece or foliage on one end of the floral wire. Keep it as close as possible to the loop without covering it.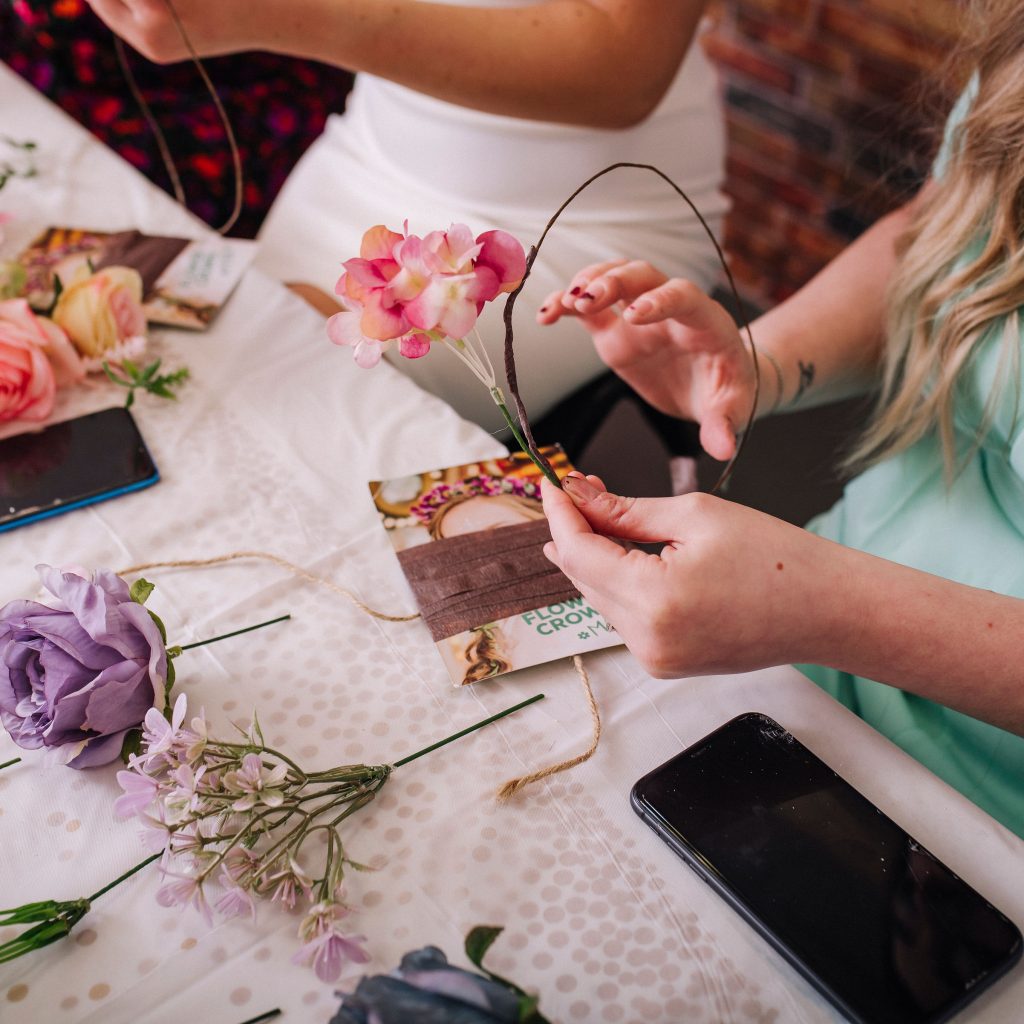 Step 5: Secure it with tape
Grab your floristry tape to hold it in place.
It can be kept on the reel. However, keep the open end of the tape over the wire and stem. Then pull the tape to make it clear, then wrap it tightly around.
Repeat this process until you feel it is secure.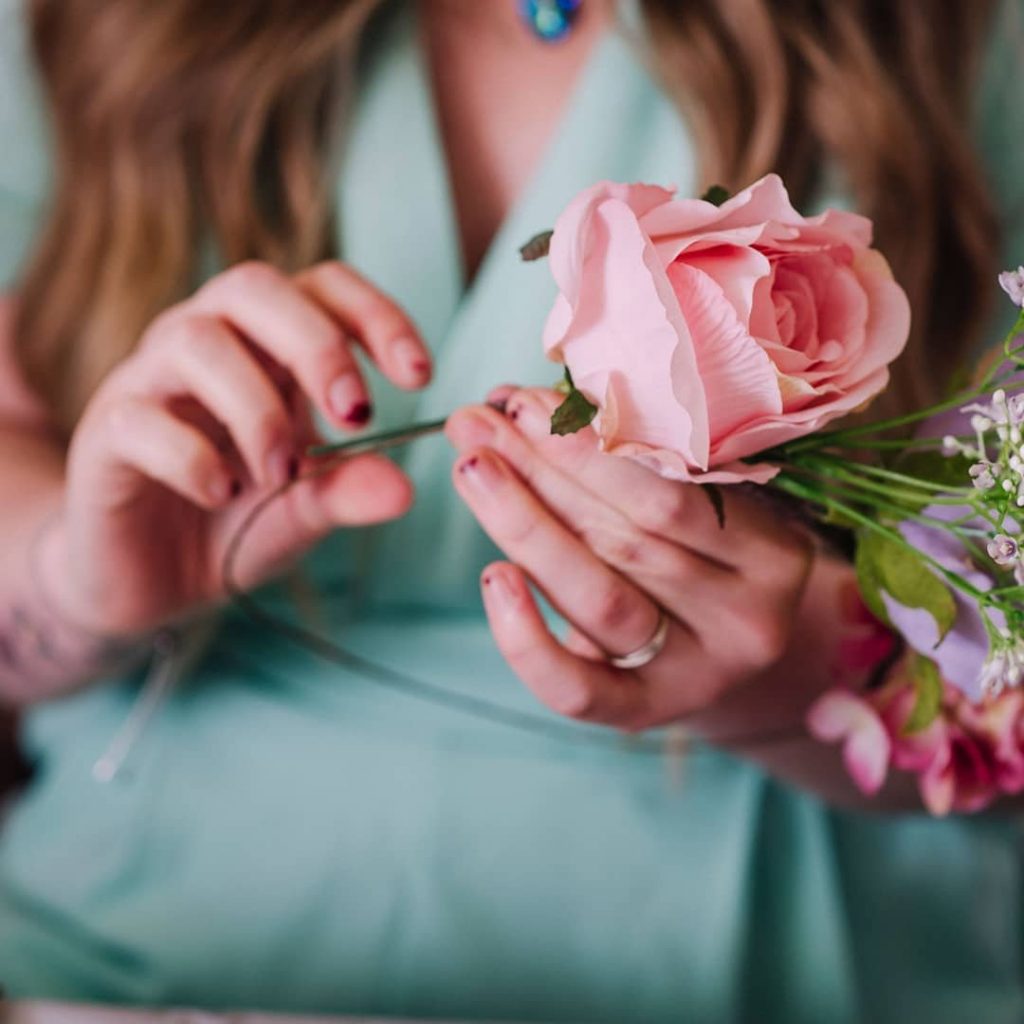 Step 6: Next, use a flower to do the same.
To hide tape marks, you want your flower to be as close as possible to the foliage.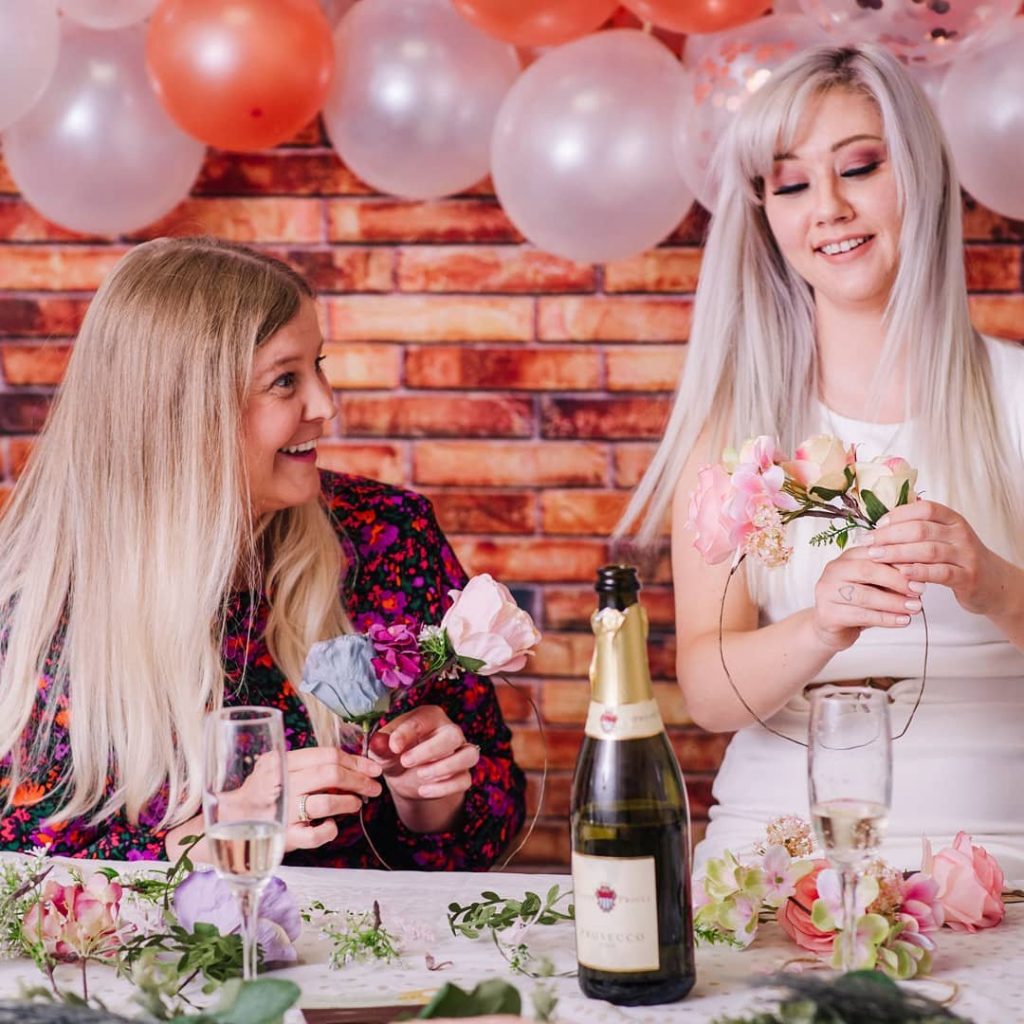 Step 7: Add all your foliage and flowers
Continue to repeat steps 6 through 7, alternately between flower and foliage, until you have a full crown.
Keep your tape in place and keep your stems aligned as you move.
Save some of your larger, focal stems to the front.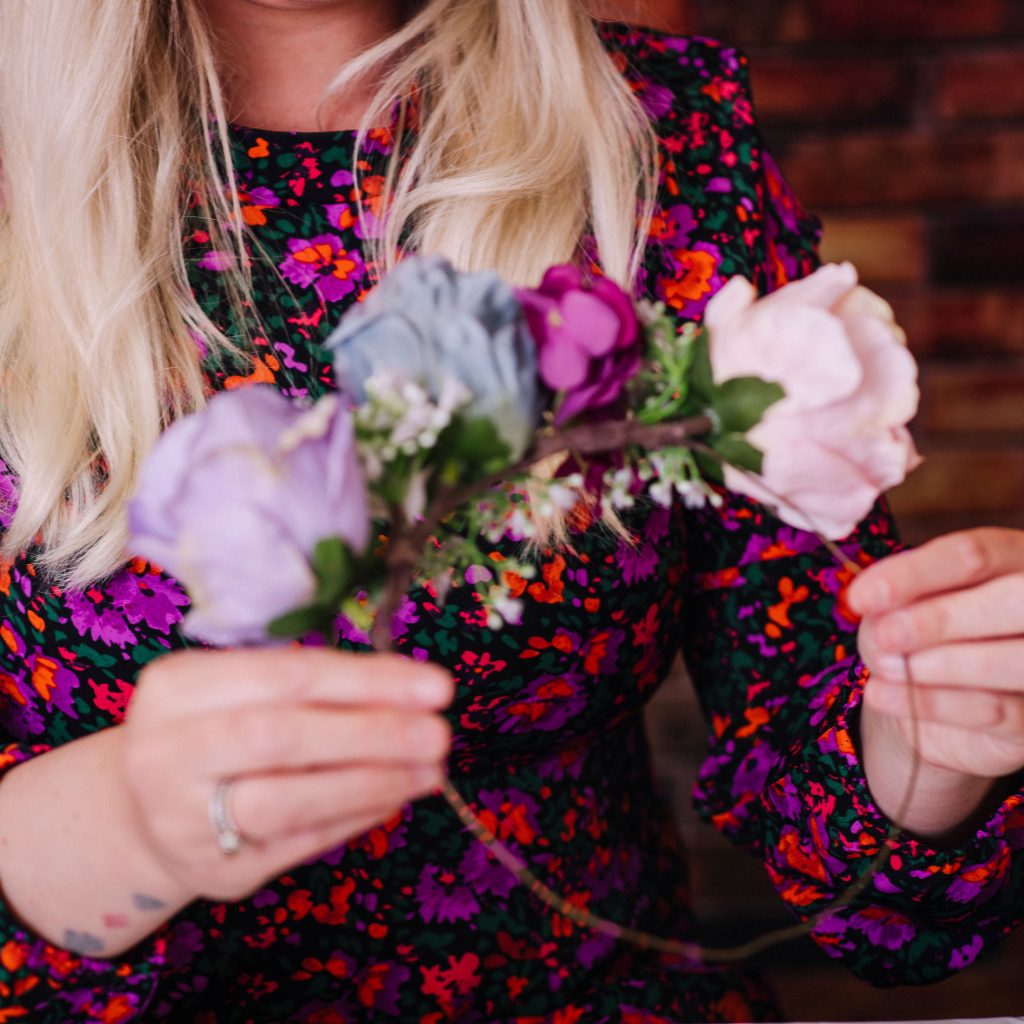 Step 8: Remove any tangled stems
You can trim any stems that poke through the tape at the edges as you go!
This will make your flower crown much more comfortable to wear.
Step 9: Place the final piece of foliage
Secure the final piece of foliage to your crown by wrapping it tightly with floristry tape.
Step 10: Add your ribbon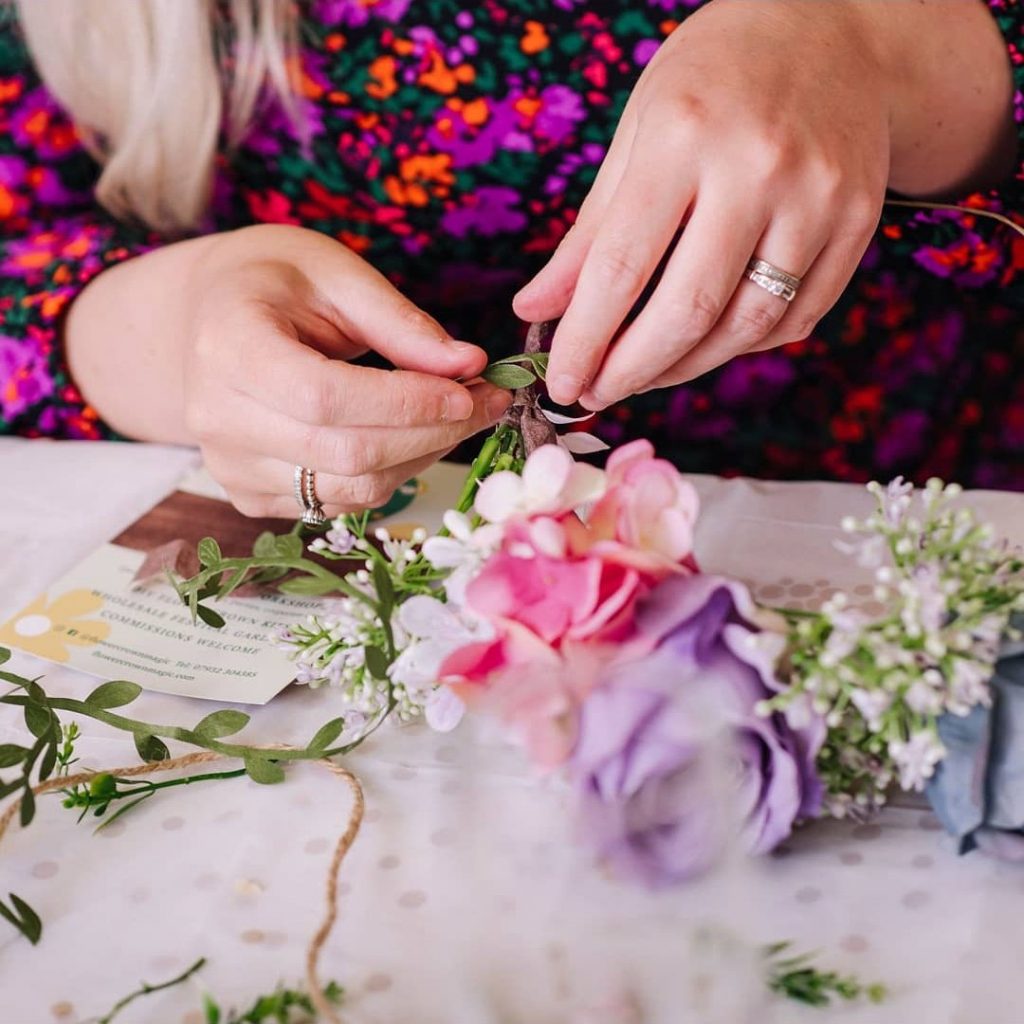 Tie your ribbon through the ends loops if there are any or just wrap ribbon around the wire and leave it trailing.
You can make your ribbon as long or as short as you want, depending on how large you would like your bow to look.