At Flowercrown Magic we really want opening and wearing your bespoke flower crown to be an magical experience. Watch one happy customer unbox her bespoke Frida Kahlo style flower crown,
All our bespoke hand crafted flower crowns arrives in a beautiful presentation box complete with a sprinkle of petals and a personalised message from Jules – the creator of Flower Crown Magic. Perfect for your special day and a keepsake that will last forever.
Contact Us
Contact us to find out how we can work with you to create the perfect hand crafted flower crown.
Bespoke Flower Crowns
You can order a ready made bespoke flower crown at the store below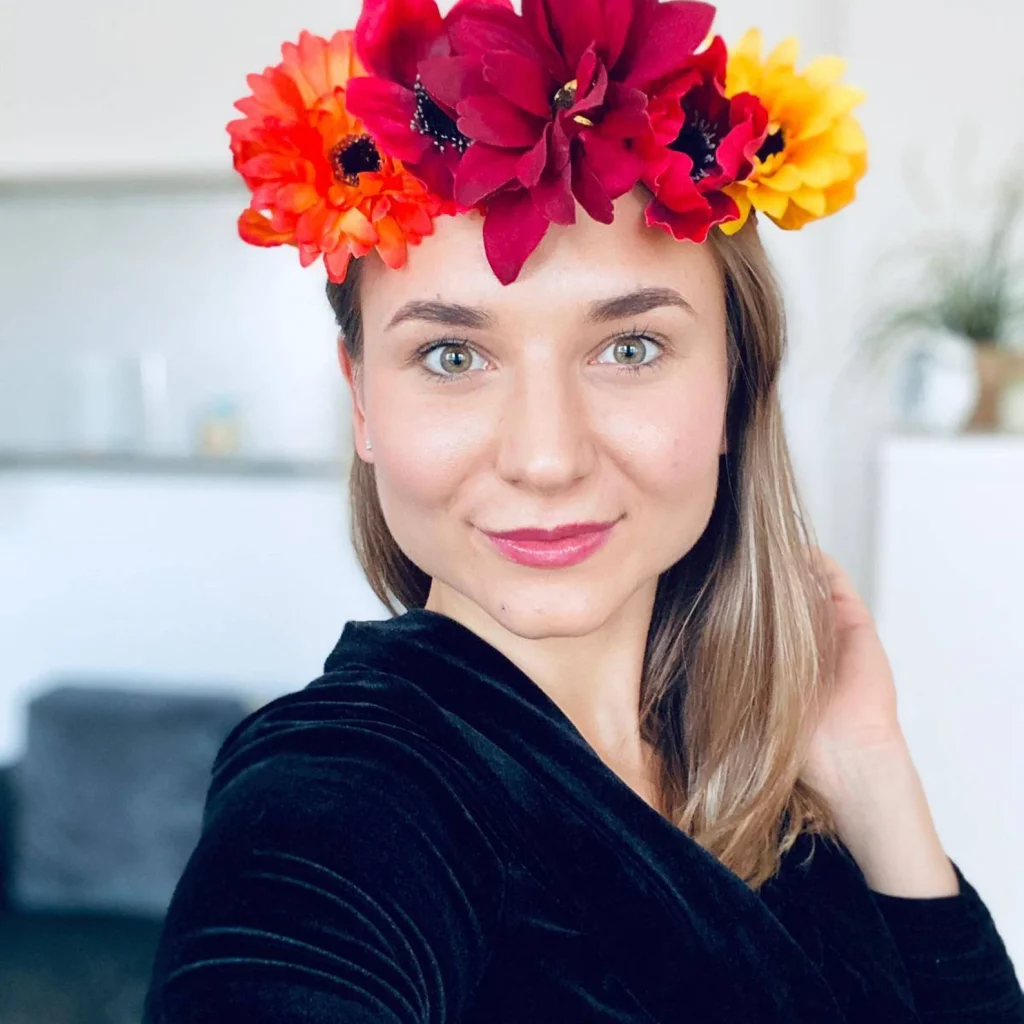 DIY Frida Kahlo Flower Crown Making Kit
DIY flower crown making kit containing all you need to make a brightly coloured Frida Kahlo / Day of the Dead flower crown headband.