Watch the video below to find out whats in our mini magic DIY flower crown making kits.
If you like to buy one of our mini magic flower crown making kits just click on the link below. Kits are available in 10 different colours and can be adjusted to fit any size of head.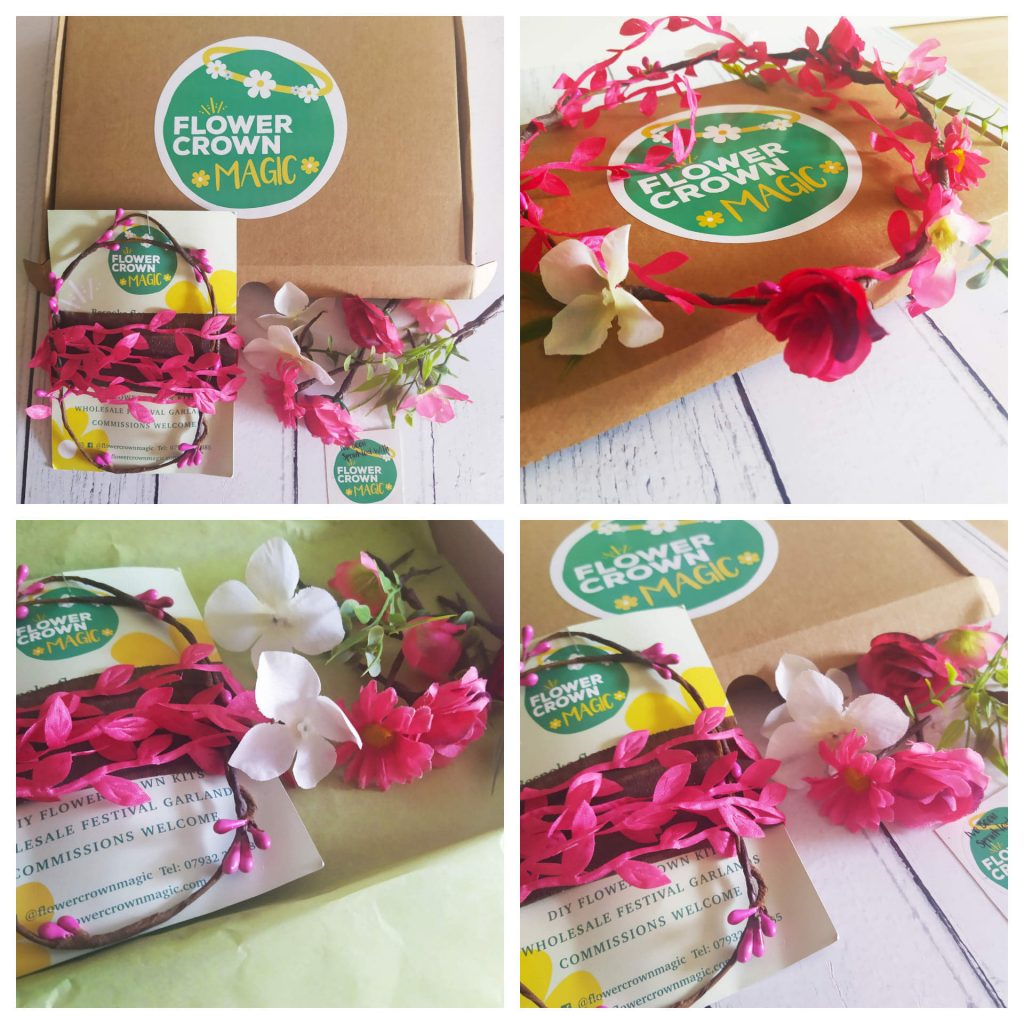 Atomic Pink – Pink & White Childrens DIY Flower Crown Making Kit
Pink and White DIY flower crown kit from our Mini-Magic range, containing all you need to make a beautiful pink and white flower crown.